Curriculum & Homework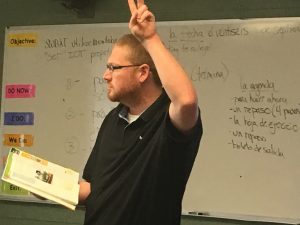 CURRICULUM
Philadelphia Learning Academy South adheres to the Pennsylvania Common Core State Standards, which drives how teaching and learning occurs in the various subjects below:
English
Mathematics
Social Studies / History
Science
World Language
Arts and Humanities
Physical Education / Health
Electives
Seniors will also be required to complete a Senior Service Project in order to successfully fulfill their graduation requirements.
HOMEWORK
Homework is a positive reinforcement of learned skills as well as a building block toward student responsibility. Parental support and cooperation is a vital component in insuring its effectiveness. Every teacher will provide homework as part of the students' personalized learning plan.
Please keep in mind these key points:
Students should communicate and voice any questions or concerns regarding the homework assigned.
Teachers should assist students when needed, but avoid doing the work for students.
Parents/Guardians should teach the student how to balance extracurricular activities to allow time for schoolwork.
Homework is considered when teachers compute the grade earned.